Über uns
Mobilia, Ihre Immobilienagentur in Griechenland
All the expertise of our real estate agents in Greece
Mobilia is a real estate agency in Greece. Our offices are located in Pangrati, in the center of Athens. We are a team of real estate enthusiasts, and we are committed to using all our expertise to help you find the property of your dreams.
Our international team speaks English, French, Russian, and Greek. We are specialists in the following areas:
Apartments, villas, and houses for sale in Greece.
Apartments, villas, and houses for rent in Greece.
Furnished apartments for rent in Athens (long-term and short-term rentals).
Property management.
Offices for rent and sale in Athens.
Shops for rent and sale in Athens.
We collaborate with English-speaking business lawyers and notaries to offer the best support in each step of your property purchase in Greece.
If you have any questions, please do not hesitate to contact us. We will be happy to answer any questions you may have. Mobilia Real Estate Agency is registered with the Greek Chamber of Tradesmen. It is a member of the Association of Real Estate Agents of Greece (Professional Transaction Card No. 6562).
Our dedicated services
Our real estate agency has dedicated departments to advise you and accompany you in all your real estate projects in Greece.
Rental management
Our rental management department takes care of your property from A to Z, from the viewings and drafting of lease contracts to the collection of rent, the management of unpaid rents, and the control of insurances. Our property managers are there to help you make your rental investment in Greece profitable, with complete peace of mind.
Seaside Villas
Houses in Greece is your first point of contact if you want to buy a seaside villa or a holiday home in Greece. With a wide range of houses and villas for sale in the Greek islands, Houses in Greece helps you find the property that suits you while advising you throughout the acquisition process.
Unser Team
Treffen Sie die Agenten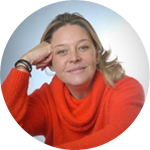 Ellen
Ellen, of French nationality, was born and raised in France and first came to Greece in 1992. She studied in France at the school of Techniques of Commercialization. After gaining experience working in the cinema business and in sales management for different companies, she worked 3 years for a real estate agency when she decided to open her own agency with her husband in 2005. Today, her agency Mobilia is still growing and thriving and she has 15 collaborators working in both residential and commercial real estate, covering the larger part of Athens. After years of steady amount of supply and demand, Ellen together with her friend Mareike (who owns her own agency) decided to create a section reserved to houses out of Athens for the sale of "holiday's houses in Greece". Ellen believes that a real estate agent does not sell anything but simply ''marries'' a buyer with his or her new house. "A real estate agent has to have good people's skills and a perfect understanding of a potential buyer's demands and needs. It is very important for me to make sure that the client is feeling supported and happy. "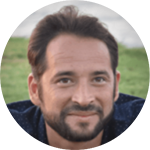 Florian
From commercial units to large hotel units and from office buildings in Athens to investment opportunities, I can offer professional advice for all of your real estate needs.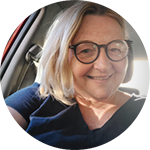 Christine
Responsible for the northern districts of Athens for more than ten years for the agency MOBILIA, I travel the roads of Psychiko/Filothei, Maroussi, Kifissia, Ekali, Drossia and Dionyssos...in constant search of residential properties with all budgets for sale and for rent and I propose you a particular selection of properties for expatriates. I have been living in Greece for 20 years after several expatriations, and I have a good knowledge of my host country which allows me to meet your expectations whether you are Greek or foreigner in order to find your future residence. The fact that I speak French, English and Greek allows me to communicate easily with you, and to establish a relationship of trust with the owners. My role is also to advise you in order to facilitate the process of selling or renting.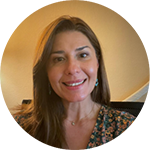 Nina
I worked for many years in the marketing industry and for the Dionysus past 6 years I have been happily working at Mobilia Real Estate. My specialty is real estate located in the South Suburbs. I will be happy to work with you!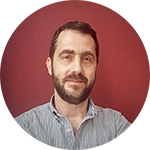 Ilias
Having worked for many years at management level in the shipping industry, I decided to switch to real estate, a business that has always been close to my heart. I joined the Mobilia Real Estate team five years ago, which has been an exciting and fulfilling experience. Specialising in commercial properties, I find the Athenian real estate market full of opportunities for investments with a plethora of choices for businesses small and large. Athens is truly a unique city offering an unparalleled Mediterranean lifestyle. Couple this to a real estate market that still has so much potential for growth, following years of depression after the 2008 financial collapse. I am really excited with the prospects. My love and belief in this city are truly genuine and I am certain I can pass the enthusiasm for what I do, on to you.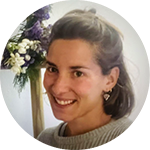 Malenia
I am Marialenia, but on the island they call me Malenia. I have been living permanently in Paros for 5 years now and I wonder why it took me so long to leave Athens, where I grew up. I am also a member of the Mobilia team and I represent the properties of this beautiful island, wanting to highlight its uniqueness and character, the things that make people want to live here.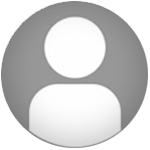 Marina
Her motto is: success in the result and quality in the production process. She is Belgian on her mother's side and Greek on her father's side. She is happy to offer solutions in real estate matters, with the aim of improving the quality of life of the people who trust MOBILIA. Movement, success and communication are the positive elements she enjoys experiencing in her work!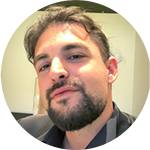 Konstantinos
I am in real estate officially 3 years now but I was always interested in real estate since university and my parents are in real estate so I grew up in it. I am dealing mainly with residential properties for rent or for sale in the area of Kypseli as well as Ameriki square and Victoria. I have studied system design and engineering so I am always interested in the functionality and the potential of every property and the possible renovations.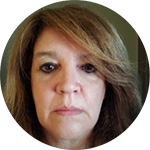 Giouli
I am civil engineer and I am working at Mobilia for 8 years in southern suburbs - Alimos, Paleo Faliro, Nea Smyrni, Kallithea and at the center of Athens in Neos Kosmos.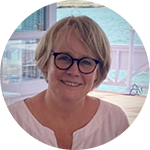 Mareike
Mareike, of German nationality, was born in Brussels and first came to Greece with her family at the age of 14. After graduating from I.S.I.T. (Institut Supérieur d'Interprétation et de Traduction), she decided to go back to Athens. She started her career in Real Estate in 2001 when she joined a real estate agency specialized in the rental of homes to the expat community in the Athens suburbs. In 2013 she and Ellen Sannier joined forces in founding "houses in Greece", a site for Greek villas and houses for sale by the sea. Mareike´s portfolio includes only houses reviewed and approved by her, after a careful screening process, the focus being on quality rather than quantity. "I have to feel the houses before thinking of selling them". Mareike speaks German, French, English, Greek and Spanish.